There is a lot to do to write user friendly and optimized content on your blog, such as fixing Grammar and Spelling Mistakes to improve content readability score. For this,  you can use the grammar checker tool . In this article, I  am telling about 10 Best Online Grammar Checker Tools , Spellings Mistake Checking Tools, 2019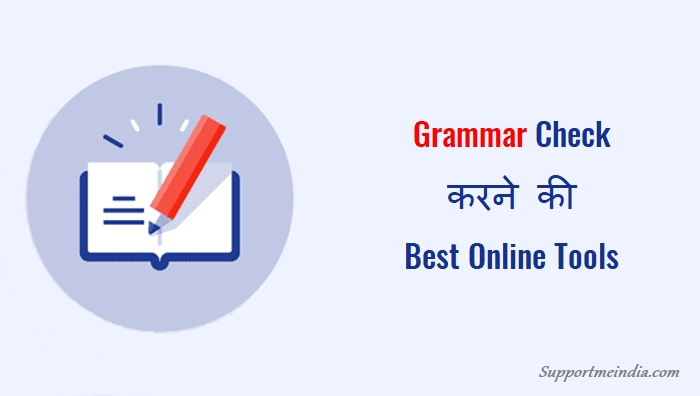 Well, a good writer has a spelling mistake, this is not a big mistake but it is a big mistake to not fix them. It has a bad effect on your readers and their interest in reading is reduced.
Grammar and spelling mistakes checker tools , when you write content, it will highlight them and tell you where you have made a mistake, it also knows typing mistakes.
10 Best Online Grammar Checker Tools 2019
Now let me tell you about the top 10 best tools for checking your grammar mistakes,
It is the most popular Grammar Checker tool and it is available for all browsers Chrome, Firefox and Opera extension. It checks spelling a grammar mistake in your writing editor only.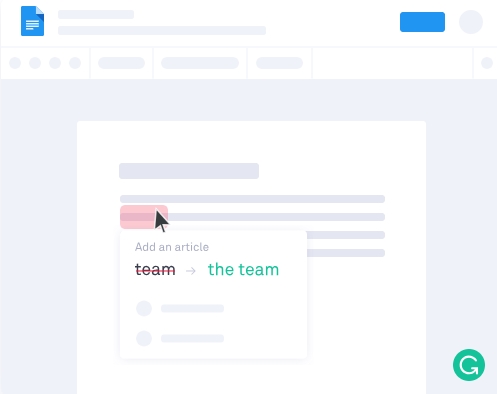 In the right side of the editor, its icon shows in the right-hand side, you can click on it to know how much and what-where-in-place mistakes.
If you want to download it to your computer, then read the post How to Install Grammarley Extensions in Chrome Browser .
Ginger software  is the best tool to boost writing and productivity, its browser extension is also available.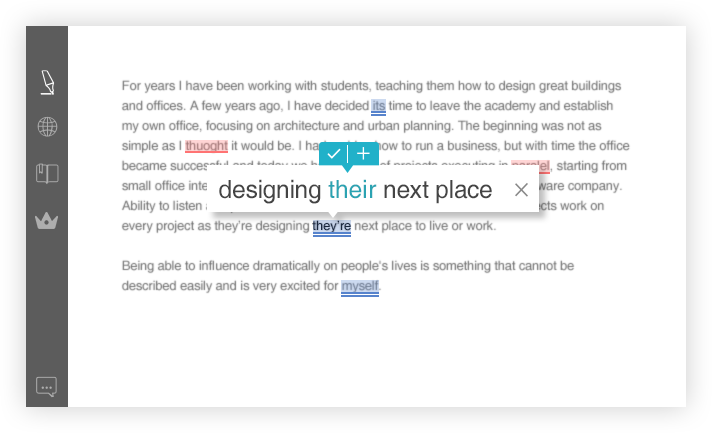 It also shows a tiny icon in the right side below the editor and tells you about typing as well as spelling mistakes and grammar mistyk.
In this grammar checker tool you can paste your paragraph content and select your language and then check online grammar and spell mistakes.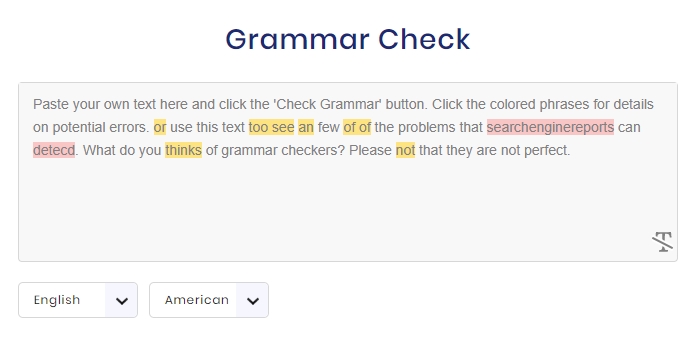 You can also use the Grammar Checker Tool by uploading or dropping the .txt file, android app is also available on Google Play Store.
After the deadline or Chrome extension of polish my writing tool is also available, it was mainly created for spell check but now you can also use it to check the grammar mistakes.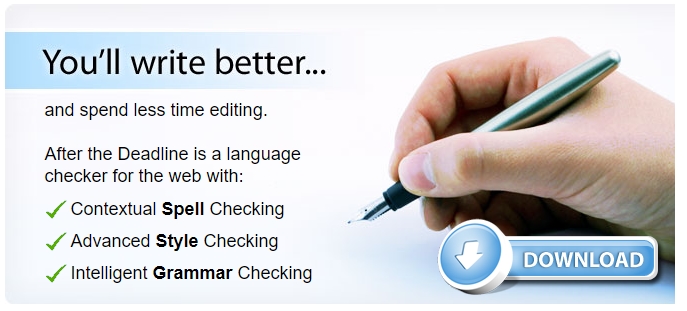 Many blogger, content writer use it. When you write a post on the blog, you can run scan by clicking on its icon in the browser bar.
Heming way app tool is available as a web-based text editor tool, which you can use online. It is absolutely free and lets you check the grammar, spelling mistakes, readability in your article.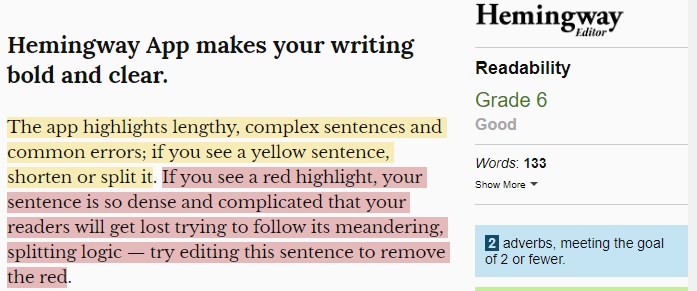 It's not just a gramma-checker tool but also a style checker tool, it also shows the readability score and also gives a improvement suggestion.
The language tool is another online grammar checker tool, its google chrome extension, Firfox, Google Docs, LiberOffice addon is also available.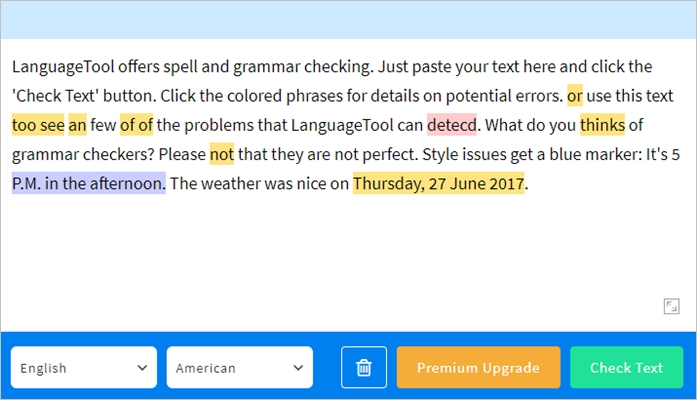 Its best part is that English, German, Polish, Russian and other languages ​​support more than 20 languages.
This is the best tool to make your English writing perfect, because it helps your gamer, spelling, and style all three. With this help you can write effective, crystal-clear and error-free content.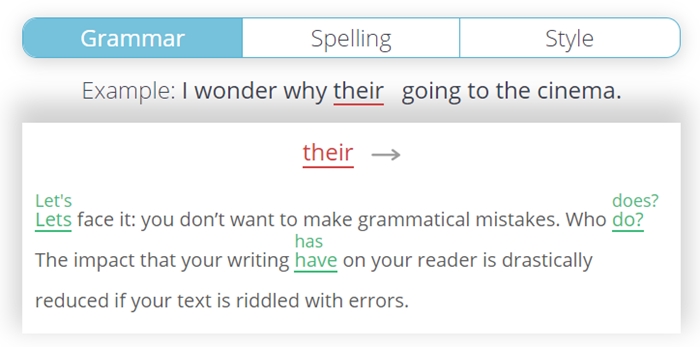 WhiteSmoke tool is available for Google Chrome, Safari, Firefox, Microsoft Edge, Windows, Linux, MacOS etc.
This is the most powerful online grammar checker tool, which you can use for spell checking, grammar checking and content quality improvement.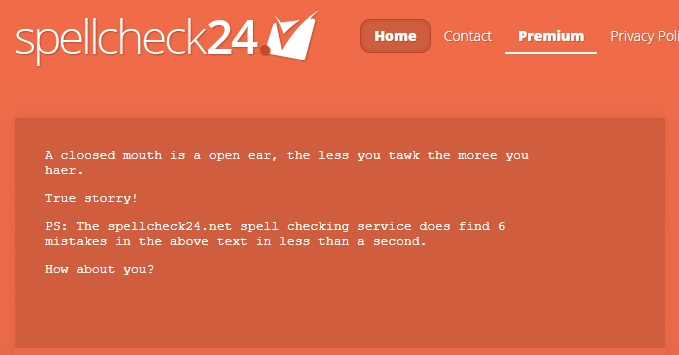 Its spell check, Grammar check, Readability analysis, Word density analysis, Filler can be used for word analysis.
In this tool you can write direct online content and fix spelling and grammar mistec scores live, you can convert it from text to your microphone in text.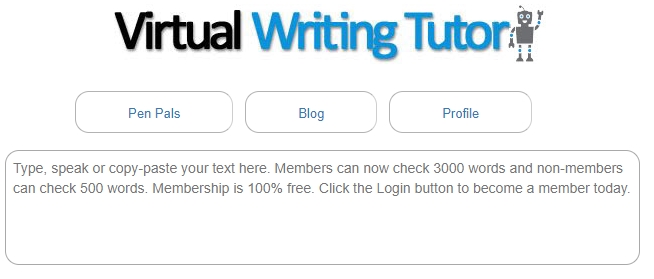 You can add text to it or copy / paste your documents content into spell, punctuation or grammar.
Jetpack is not a grammar checker tool, it's a WordPress Plugin that you can use or do in your WordPress site. This is what you can use to check spelling and grammar fault.
Jetpack plugin has a lot of features. Proofreading is one of these features , you can check it by using Grammar Spelling Mistakes in the WordPress Post Editor itself.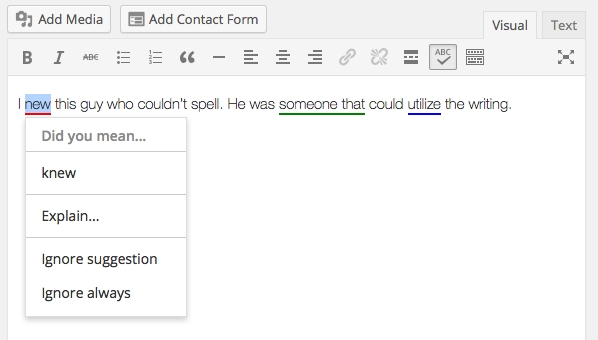 This plugin misuse words and spelling mistakes for Red color, Grammar Mistake to green for the color and Style Suggestion Blue uses color.
You can enable the Proofreading option by going to Jetpack  Users → Your Profilesetting and select the location according to your requirement, where you have to check spelling mistakes.
If you search on google, you will find many more grammar checker online tools but I have added top and best ones in this list, which means that the most used is grammar checker tools.