Here we are telling 1-2 not to speed the website, but about top 10 free tools. Which you can find out if your website is fast load or slow load. This website Speed ​​Test Tool is important for both website developer and blogger. So let's know about "Website Speed ​​Test Karne Ki Top 10 Tools". Top 10 Free Website Speed Test Tools for 2019 .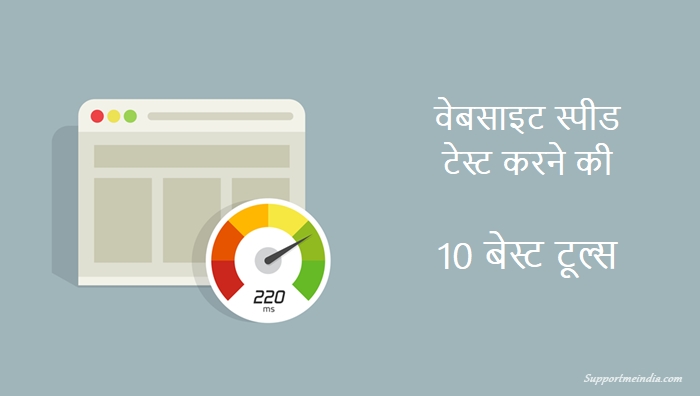 Website loading speed affects your site's performance in almost every field from user experience to search engine optimization. Loading speed can make or break your website.
In fact, a user page waits for 1-2 seconds to load. This is the reason why big bloggers, SEO experts and developers recommend making website fast loading.
With the help of the Speed ​​Speed ​​checking tool mentioned here, you can test your website's loading speed and find out what optimization needs to be done to speed up your website.
Website Speed ​​Checking 10 Best Free Tools 2019
These tools are always changing and keep updated. Here we are talking about the 10 best test-testing tools of 2019 blogs.
Gtmetrix is ​​one of the Top Free and Premium Website Speed ​​Test Tools of 2019. It's simple and straightforward with all the other speed checker tools, just go to its site, enter your site's URL and hit Analyze, the report will be in front of you.
Features of GTmatrix
Its interfering is incredibly easy to use.
The website's speed score also decreases because of its low scores.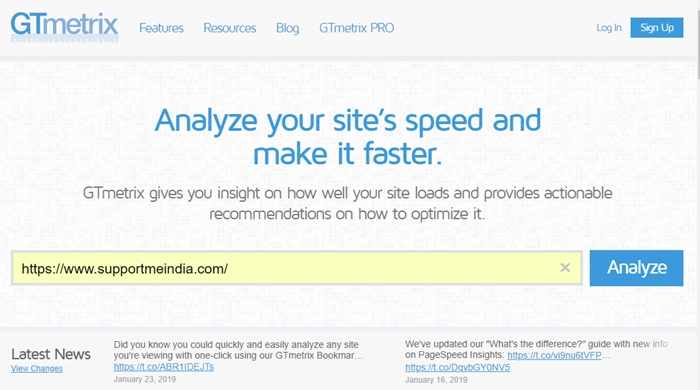 I've used a number of websites Speed ​​Test Tools. But I think this is the best and better, and the rest also consider it the best speed test tool in 2019.
This is another best website speed checker tool after GTmetrix. It provides users with a mix of options and simplicity. It has the following benefits:
Users can test speed of their web pages from 7 different test locations.
Its webpage speed score is easy to understand as guideline GTmatrix.
Pingdom Free also offers free uptime monitoring along with Website Speed ​​Test.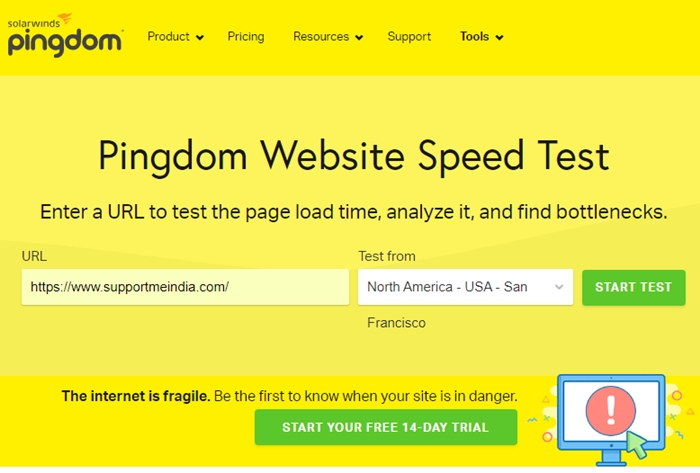 WebPageTest is one of the most popular website speed test tools for users. It provides better speed reports than GtMetrix and Pingdom. It has the following characteristics.
It tells the website by doing a website performance test.
You can repeat the speed test more than once at a time.
You can also see the cache version with the first view.
Internet Browser Chrome, Firefox can run test accordingly.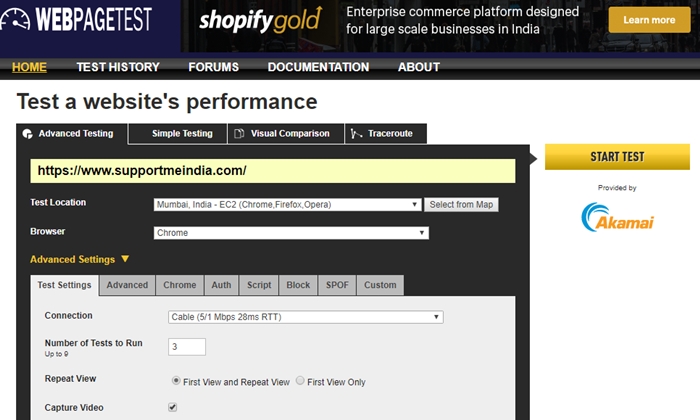 The WebPageTest speed checker tool is both open source and free. That is, this is 100% free website speed test tools and its data are accurate.
The Google Page Speed ​​InSites Web page shows the speed score. This is special because it is a tool created by Google and according to SEO, the speed of both the desktop and mobile devices of the website is checked by speed check.
More people now believe this because Google's results are more important than others' results and Google makes search rankings. Therefore, people believe that if Google Speed ​​Test Tools tells a problem in your website, then it needs to be taken seriously.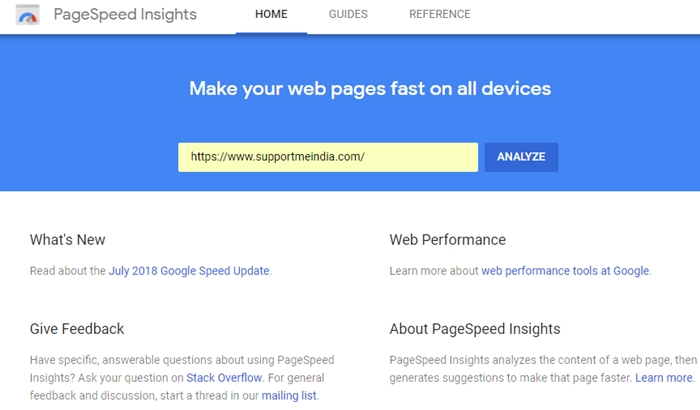 If this tool is not Google's official tool, then it does not include this list. Because it does not provide extended information like other tools.
The website helps to improve the speed search ranking and this tool is the best tool to check Website Speed ​​SEO. SEO site checkup tool also tells SEO scores with website speed.
It has the following characteristics.
The site's SEO reports.
Gives easy examples to fix problems.
A broad perspective helps you to see how well your site users are with Google algorithm for users.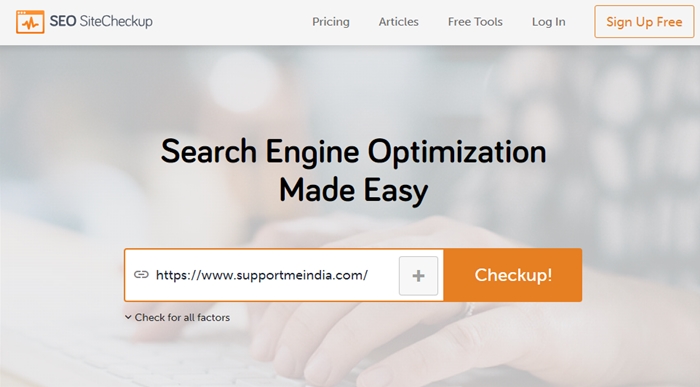 This is the best tool for SEO optimization of your website. With this help you can find out the SEO flaws in your website and fix them.
Here I am talking about KeyCDN's Website Speed ​​Test and Performance Test tools tools that explain both the speed and performance of the site.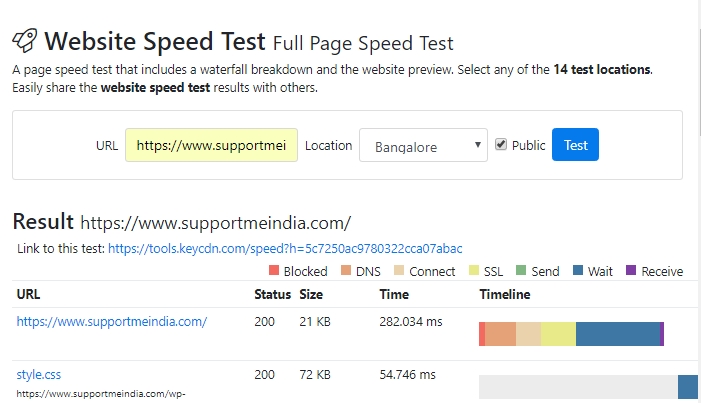 Although these tools do not provide solutions. But using their interface is very easy and straightforward. That's why I have included them here. If you have not used these, try trials at once.
This website Speed ​​Test tool is actually an Image Analysis tool that tests images of webpage according to image compression. It has the following features:
Tells the speed of the images of the web page by doing the test.
Tells about how much size can be compressed by compressing the image.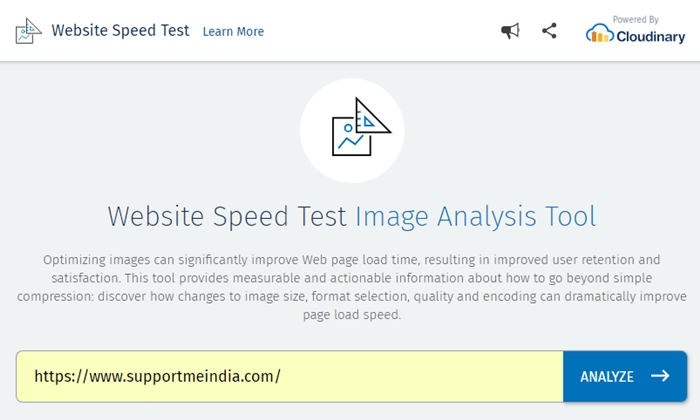 The speed of the web page can be compressed by compressing the images of any page of your website. You can use this tool to find out
Often the speed of your site page is determined by HTML, Javascript and CSS, which you have implemented on front-end. But in many cases your hosting server can have a direct impact on the speed of your website.
Site 24 × 7 web page analysis tool is specially designed for this. By using it have the following advantages.
You can evaluate the web server because it is related to webpage speed.
Can integrate with various other system admin tools.
It provides an easy-to-read waterfall graph that shows your web page loading speed.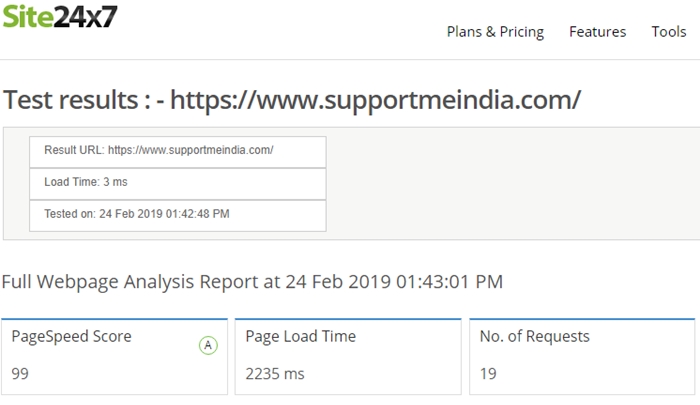 This tool is a short form of WebPageTest, Gtmetrix, Pingdom, and Goolge PageSpeed ​​Insights tools, once you try to use it.
Sucuri load time tester tool You can find out how fast your website is. This allows you to test the performance of any of your website worldwide.
This test measures how much time it takes to connect to your site and to fully load a page. On this tool you can test Connection time, First Byte Time and Total time of page load.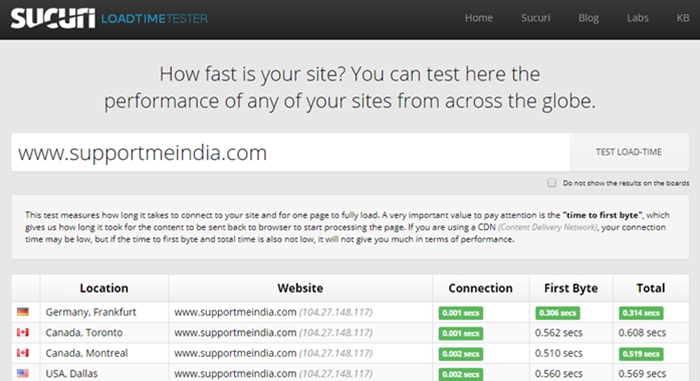 This tells us how much time it takes to send content back to the browser to process the page. But remember, if you do not use the CDN ( content delivery network ) then the connection time may be over.
Most website Speed ​​Test Tools perform webpage speed tests at only one place at a time. But the Dotco.-tools.com website Speed ​​Test Tool examines the speed of your website from around 24-25 locations around the world.
The biggest feature of this is that this tool also loads the web page and repeats it again and sees the loading speed of both. This shows how much time your website takes to load in the first place and how much in the second time.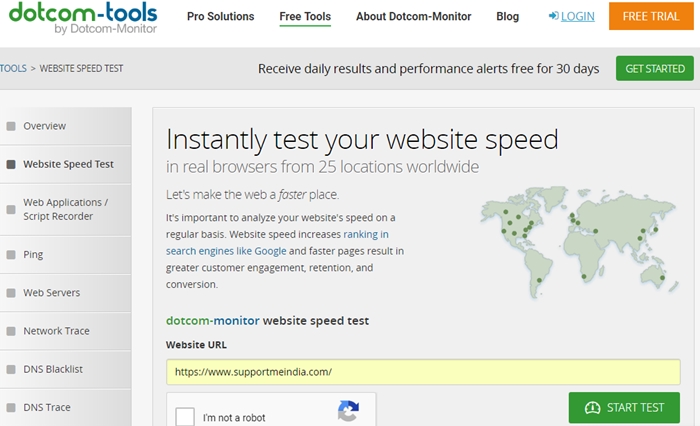 From this, we can also see which places our website is opening in the world, and not on what location. That's why I use it only.
Conclusion,
With the help of these top 10 free website speed test tools of 2019, you can speed up your website and make fast loading by removing its shortcomings.
You may have seen many website speed checking tools. But according to me, knowing about 10 flowers, you will not need any more tools. Overall, I would advise you to try them out.
If you talk about any of these, I will ask you to use the GTmetrix tool. This is my most favorite Website Speed ​​Test Tool so far. Which is the rest of the tools provides a better and easier guideline.
If you are worried about the loading speed of your website, then you can read our article. We've been told to speed up blogs on both BlogSpot and WordPress.